MAGENTO DESIGN & DEVELOPMENT
Tailor-made Magento solutions for e-commerce success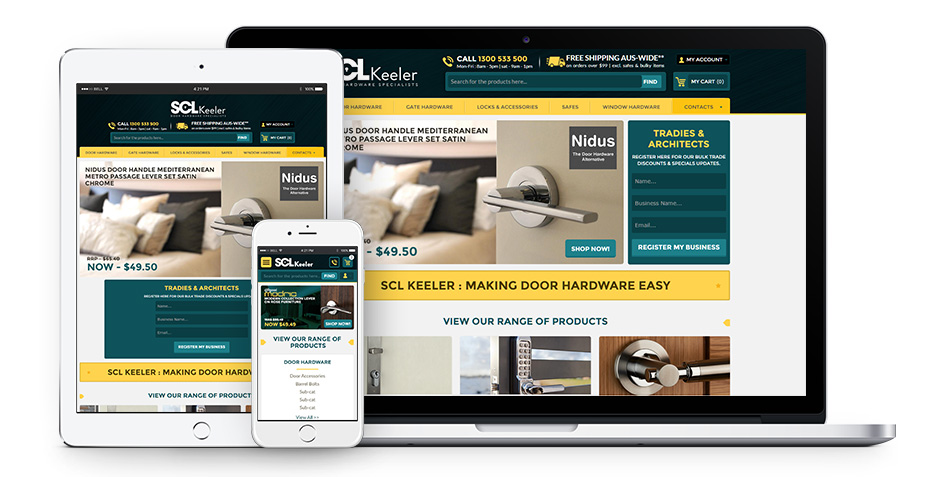 Do you think it is time to take your business to the next level? You could be a seller wanting to establish your brand online or maybe you want to reach out to more customers, increase your company/brand's digital presence and sell more through your own website.
It is time you got a pixel perfect Magento website that will increase your brand visibility, provide great user experience and get you ahead of the competition!
We can help you do that!
Why choose us?
We have successfully designed and launched 120+ Magento websites since 2011
120+ Magento Websites

&12 Magento Extensions

10.5 Million GMV

of all client websites

40,000+ Man hours

of Magento expertise
We don't just create a site. We establish your brand's presence.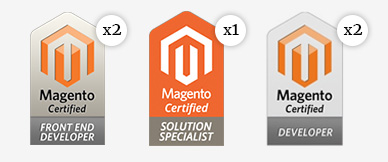 With every project, we put ourselves in the shoes of your customer and craft innovative Magento solutions that make your site efficient, responsive and durable. Our Magento team continue to raise the bar by developing reliable Magento extensions to give you a competitive advantage.
We don't just stop with designing and developing your website. We optimise, audit and support so that your Magento site stays relevant and successful in the long run.
Our Magento certified experts will work with you on every step as we strategize, design, develop, optimize and support your project.
This is how we approach a Magento project…
This is how we approach a Magento project:
01

Strategy

Expert research and analysis for the entire project lifecycle. We study ecommerce trends, competing brands, customer feedback and select the right strategy for your business.

Business details
Product analysis
Competitor analysis
Technical and functional requirements
SWOT Analysis
Design brief and declaration

02

Magento Design

Creative and result-oriented designs that establish your brand. We design a unique website that is user-friendly, responsive and a cut above the rest!

Value Proposition
Custom Proposition
Wire framing
Easy Navigation
Information design
Social Links
Contextual content/Utility value
Multilayered user experience

03

Magento Development

Theme development and customized solutions that make sure your website runs at optimal performance levels. We extend Magento's functionalities for maximum impact.

Hosting and installation
On Site SEO Optimization
Multi-currency options and newsletter marketing
Shipping rules set up
Verisign, Mcafee, Godaddy secure seals
Mobile compatible with all mobiles, tables

04

Optimization and Support

We measure progress, identify bugs and optimize the website for better performance.

Speed Test (Google page speed, gtmetrix, magento speed test)
Conversion rate optimization (heat maps, A/B testing, Google analytics)
Complete Support & Maintenance (periodic magento updates, back up review and testing, training)
Magento Websites launched recently…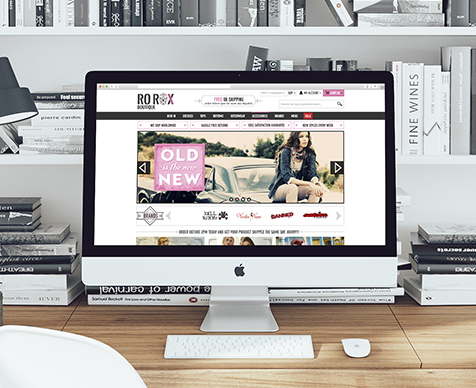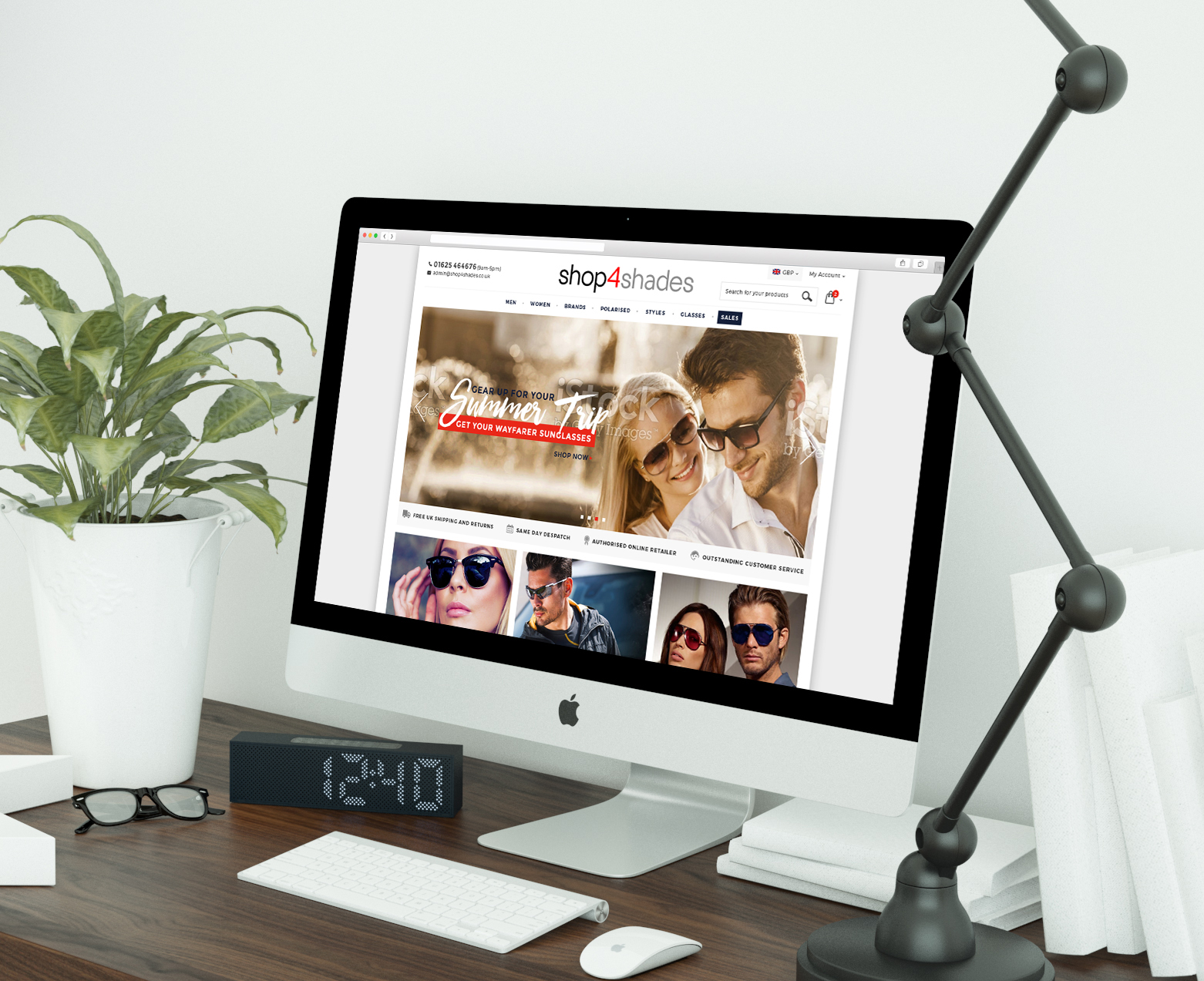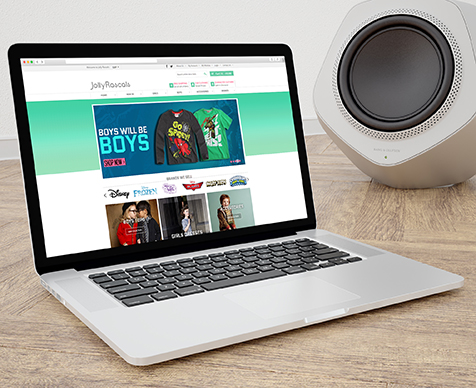 Frequently Asked Questions
Who owns the design at the end of the project?

You do. At the end of the project, you own all copyrights to the design you have custom-built with us, no questions asked.

Do you have a base template that you work off of?

Heavens no! Every single design of ours starts with a blank canvas. There's not too many different things you can do on eBay in terms of layouts, but every store is branded uniquely with us.

Can I change elements of my design in the future?

Of course. All the images that make up the design are stored as separate image files on your server. Any changes you wish to make, you can do this directly by replacing the relevant images on your server. All the HTML code is again stored directly in your eBay account so you can edit this any time you need to. If you need our help, we're happy to help.

What are your support terms?

Once the project is complete, we do not make any changes to your store or listing template as part of the project. Any changes will be charged a nominal service cost depending on the amount of work involved each time. However, any questions you have will always be answered, even if it is a couple of years after the project is complete. We're here for you, and we mean it.
Do you outsource any of your work?

No we don't. All our design and development work is done in house at dZine-Hub, and we get our highs when you're delighted with our work.

Does my eBay store have to go down during the process?

No. Your store remains unaffected. During the installation of the design on your eBay store, there is a brief moment during which the store front would look a bit awry, but it's all sorted before you can say Indiana Jones.

What happens to my existing listings already on my eBay store?

They would remain as they are, and display within the newly designed eBay shop. If you would like the description section of each item to be designed, you do not need to end the items, but rather revise each of your existing items manually and include the HTML designed template we provide you with, each time.

I don't know HTML. Can I still use your listing template?

Relax. 90% of our clients do not know HTML and they still use our templates. You do not need to have HTML knowledge or be tech savvy to be able to use the listing template. We would give you few simple steps to follow, which we assure you isn't rocket science. We hand hold you taking baby steps until you're okay on your own.
Get a free site Audit now!
Let's work together!
If you have any questions at all,give us a call at
+44 (161) 408-3726(UK) or drop us a line at sales@dzine-hub.com
We would love to hear from you!