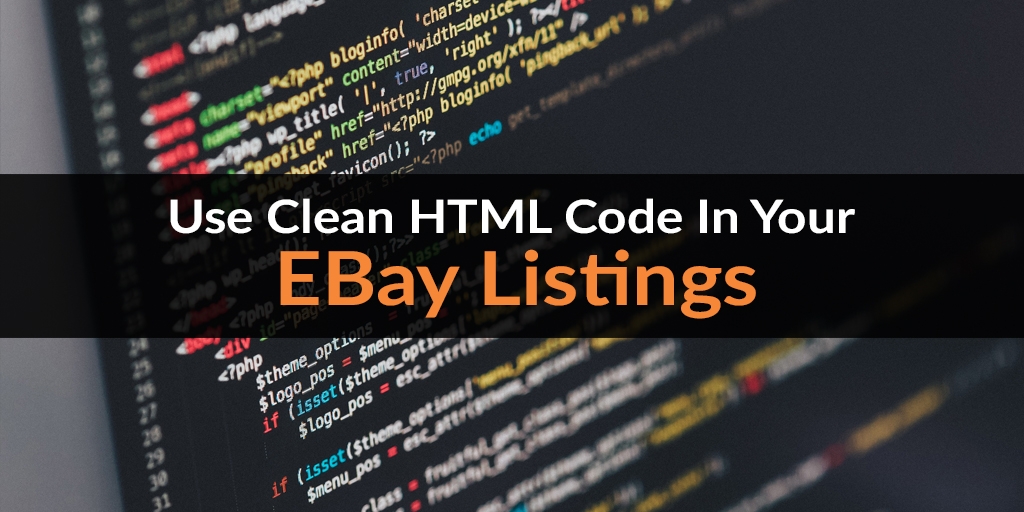 "You never knew it could be this simple for your listings to start ranking higher on eBay search"
What is clean HTML?
If the description content in your eBay listings uses simple html tags for layout and formatting, then you are using clean HTML. Typically, when the HTML description is built in MS-Word or any other text editor, and then copied over to a WYSIWYG editor, a lot of junk HTML is added to the code.
How to check if your eBay descriptions have junk code in them?
Check the kilobytes of your existing eBay listing's product description html section. If it uses inline styles, or if you have copied it from Microsoft Word and pasted in eBay, then you would have junk and bloated code.
Ideally, a clean HTML refers to code that does not have any inline CSS styles and uses simple html tags like P, UL, LI, B, I, U.
Junk HTML code vs cleaned up HTML in an eBay listing description:
The screenshot below is of a live product description HTML of one of our clients. Notice how "bloated" the HTML code is.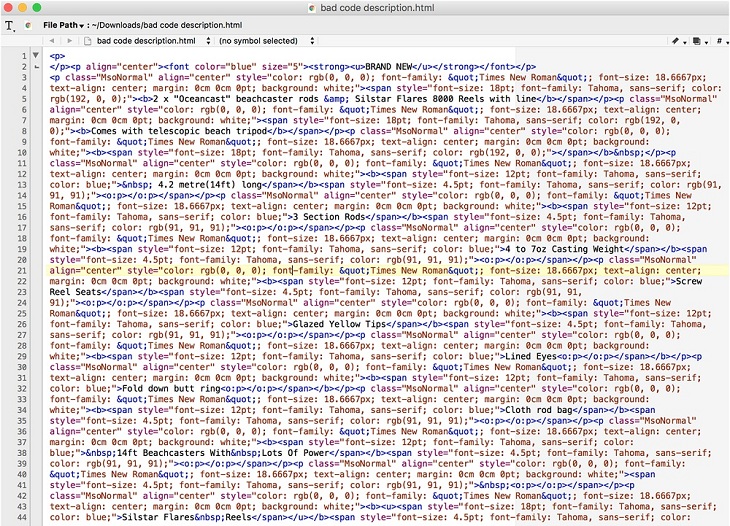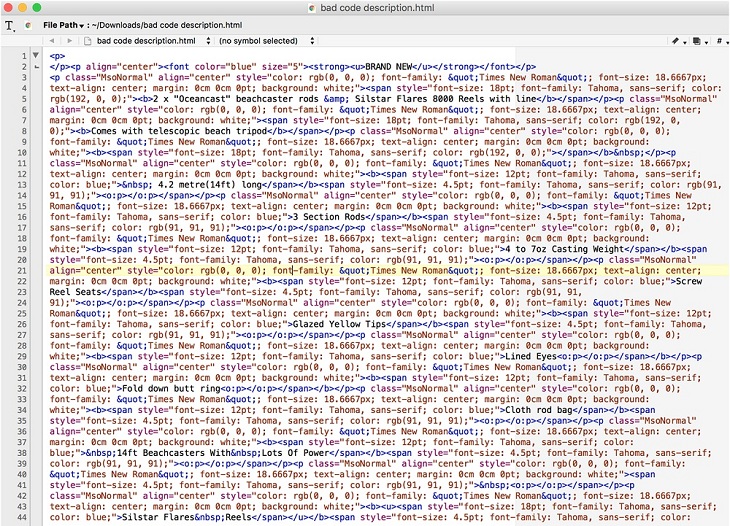 Compare the code above with the one below, where we manually cleaned the HTML code and removed all the junk elements in it. Both are rendered exactly the same in a web browser and hence look same to the potential buyer, but the underlying HTML code is very different. And this difference is what matters to eBay's Cassini search algorithm, which obviously gives preference to clean code.
Even Google's very own search engine prefers clean HTML and it is a known fact that Google gives a lot of importance to rank such pages higher in its search results.
This is how the junk HTML code shown above looks like after it has been cleaned up.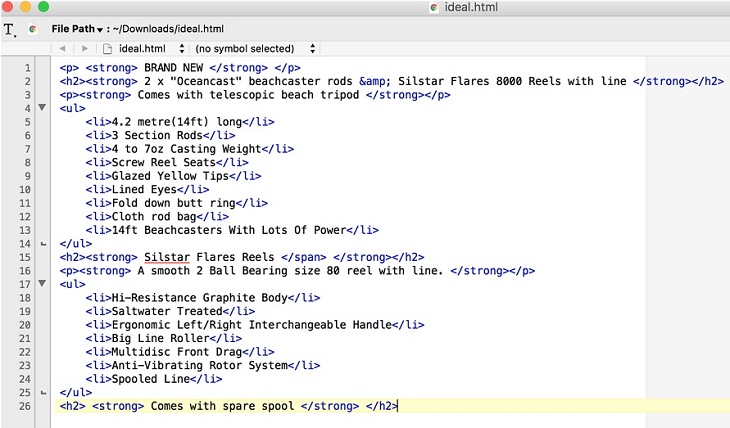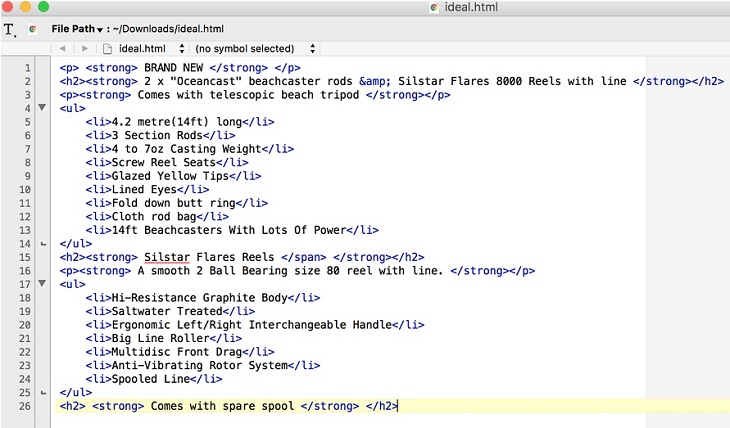 Click here to view ebay html with junk code in it. (16.4 KB in size)
Click here to view the html code after cleaning. (1.06 KB in size)
That's a file size reduction of 1500%
And, you'll have to "view source" in your browser to see the actual difference in the HTML code.
Other benefits of using clean HTML code in your eBay descriptions
It loads faster, since it takes less space
Easier to make the page responsive since it does not use inline CSS
Easier to interpret and make changes
Seamlessly export the description data to other channels, without having to clean the code up.
Conclusion
Clean up your eBay listings to rank higher in eBay's search results.
If you think your eBay listings are not ranking as high as they should and if your eBay listings needs a complete revamp to draw in more visits and attract more customers, we would love to work with you! Our custom eBay design & setup experts will be more than happy to plan, develop, optimise and support you.
Call us at +44 (161) 408- 3726 (UK) or drop us a mail at sales@dzine-hub.com
We would love to hear from you.