Monthly Content SEO Packages To
BOOST

Your E-Commerce Site's Google Traffic & Rankings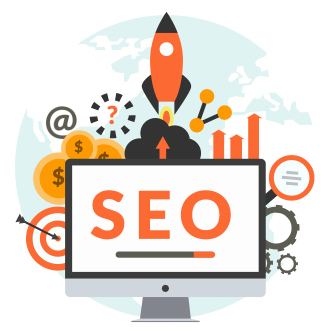 Are You Actively Creating & Sharing Relevant Blog Content?
Are you creating blog content relevant to your products?
Are you actively sharing your content on social media?
Are you strategically internal linking your content to pages on your E-Commerce website?
Are you publishing more content than your competitors?
Are you a trusted content authority site in the eyes of Google?
No?
You Are Missing Out On Hundreds of Google Buyers Who Have Never Heard of Or Seen Your Site Before!
Are Your Product & Category Pages Optimized?
Are your product descriptions longer than 100 words?
Are your product descriptions targeting carefully selected keyword search phrases?
Are your product descriptions using semantic keywords?
Are your product descriptions unique and free of plagiarism?
Are your product descriptions optimized to increase conversions?
Are your product images optimized for Alt Tags?
Are your product pages using H1 tags?
Are your product URLs speaking URLS?
Are your product titles optimized to rank for keywords your site can rank for?
No?
You Are Missing Out On First Page, #1, #2, #3… Google Rankings!
dZine-Hub's Dual Content SEO Service
At dZine-Hub, we don't just build great e-commerce sites. We help you rank them in Google, so you can get the traffic and sales you are after! With a focus on content driven SEO, we boost your e-commerce store's SEO presence in two impactful ways.
1. We Find You New Google Visitors by Creating a SEO-Leveraged Blog
We leverage your E-commerce site's existing domain authority to introduce a blog that we will then help you find traction on Google. By performing high-level keyword research, we will identify valuable keywords that your website can feasibly rank for, in the near term.
The content we create will inform, educate and also soft sell your products, with links out to specific category, product or search pages on your E-Commerce site. The content we create will help your store rank for keywords that your store just doesn't rank for now. This means more people in your niche find your store, giving your site a chance to sell to a whole new targeted audience.
With a blog that periodically produces great content, your site is also going to collect added authority from Google and other search engines, gaining more and more domain authority as new blog posts are published and indexed in Google. More traction from the search engines will mean that you rank for more keywords in the future, also ranking higher and higher up in the search engine results.
In time, your site can potentially become an authority site that ranks for very competitive and lucrative keywords, allowing hundreds or thousands of brand new visitors to find your site and have an opportunity to buy from you.
2. We Push Your Existing Ranked Pages Higher Up On Google's First Page Results
While our blog content creation service helps you tap into untapped search engine visitors, our on-page content optimization service will help you penetrate and increase market share for search queries that your E-commerce site already ranks for.
By optimizing titles, descriptions, CTR, alt image tags, H1 tags, meta-tags and other parameters, after extensive keyword research and competitor analysis, we will ensure that your current rankings improve.
Remember, the #1 result on Google gets about 31.73% of the clicks for a search query. #2 gets 24.71%. #3 gets 18.66%. But, if you are even a little lower at #5, you just get 9.51% of the clicks. In other words, if your site ranks for a keyword that gets 3,000 searches a month, you will only get about 285 visitors at #5 on Google. By optimizing your on-page SEO, we will bump you up as far up as #1, where you will get 952 visitors a month! That's a massive difference that can essentially more than TRIPLE your sales!
Monthly Pricing Plan Benefits:

Essential

£199

per month

Standard

£399

per month

High Impact

£499

per month

Content Creation & Marketing
600+ words per Blog/Article Includes long tail and LSI (Latent Semantic Indexing) keyword research, internal link placements with strategic anchor text and competitor keyword/site structure analysis
2 articles/ Month
4 articles/ Month
4 articles/ Month

Social Media Syndication

To instagram, facebook, linkedin & twitter, every time an article is published.
No
No
Yes

Newsletter email

Once a month email campaign with the new articles, sent to your newsletter subscribers
No
No
Yes

On Page Product URL Optimization/Enhancement

Title tag enhancement
Competitor analysis
Meta Description Enhancement
CTR (Click Through Rate) Optimization
H1 tag enhancement
Alt Image tag enhancement

3 Product URLs
5 Product URLs
10 Product URLs

Product/ Category Description Enhancement

Long tail keyword research & LSI (Latent Semantic Indexing) keyword research
Internal link placements with strategic anchor text
Competitor keyword/site structure analysis

300 words of content
500 words of content
1000 words of content

Reports

Details of SEO work done, highlighting keywords researched, targeted and used to enhance on-page SEO, traffic stats to the new articles
Yes
Yes
Yes
No Current Content SEO?
Your E-Commerce Store is Missing Out, Big Time!
Google doesn't care if you have all the best products that a customer might need, if you don't pay any attention to SEO. A competitor with a far inferior inventory and a very plain vanilla looking e-commerce website will beat you out in Google rankings, taking away valuable traffic and sales that can so easily happen on your well-designed and user-friendly E-Commerce store.
The difference lies in content SEO.
At dZine-Hub, you have an SEO partner with whom you can trust your content SEO strategy and implementation. We will provide content SEO that involves a very deliberate research and analysis approach, using the latest in SEO tools, competitor analysis and industry-updated SEO best practices knowledge.
Sign up for one of our monthly packages and watch how your E-Commerce store finds more and more visibility in Google, month after month. Enjoy more traffic, more sales and increased brand recognition.
Boost Your E-Commerce Site's Google Traffic & Rankings
Get started with one of our SEO packages
For more info, call dZine-Hub at +44 (161) 408-37726
Or
FAQ
How do I get started?

All you have to do is select a package that you think will best suit your needs and purchase it. We will then send you a questionnaire to gather information we need to begin content SEO on your E-commerce store.

If you are unsure about which package might be suitable for your E-commerce store, consult with us by sending us an email and we will gladly advise you on the same.

When can I see results?

When it comes to SEO, there's no definite answer as to when things will start working. Google doesn't disclose how their algorithm works. But, after working on numerous E-commerce site SEO projects, we can safely say that content SEO typically begins to produce results in about 3 to 4 months.

In some cases, results are far more expedited, especially if you have taken efforts to perform SEO on your E-commerce site already. But, even if you have done absolutely no SEO on your E-commerce store, we can help you find traction within about 3 to 4 months.

What is Social Media Syndication?

Social Media Syndication is when a blog or other content created on your E-commerce site is then scheduled and distributed across various popular social media channels. With Google giving more and more importance to an E-commerce store's reach and engagement on social media, syndication is vital to present your store as current and in sync with audiences that use social media, which these days pretty much means everyone.
How involved do I have to be?

As the owner of your e-commerce store, you will only have to fill out a questionnaire that we send you. This might at best take about 30 minutes of your time. In some cases, we might follow up with you with a couple of emails to clarify a few things to help us create better content SEO for your store.

We will assure you that whatever little time you spend assisting us will be time very well spent.

Do I need to give dZine-Hub Access to my store?

We will need access to your Google Analytics account, your Google Webmaster Tools Account (If you have set it up) and your CMS. Analytics and Webmaster Tools access will allow us to analyze your store's SEO strengths, weaknesses and opportunities.

Access to your CMS or content management software will allow us to create a blog, link to internal pages and optimize product, category and other pages on your site, to implement on-page SEO changes.