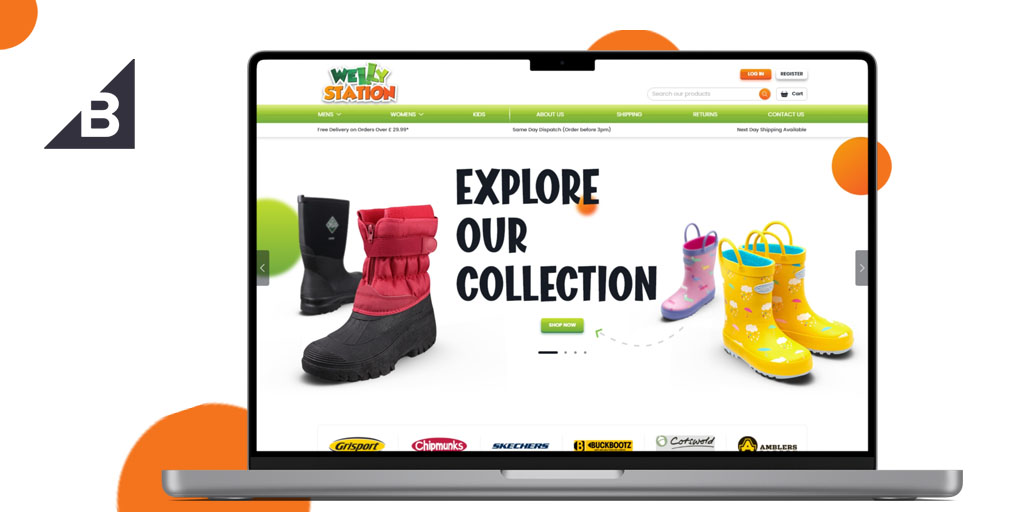 WellyStation, our customer, is based in Northamptonshire, England, and they sell high-quality wellies online. They asked us to create an ecommerce website for them that is simple to set up and easier to manage from the backend. BigCommerce was the obvious choice.
E-commerce in the trend
In the present digital trend, businesses are seeking to transcend the brick-and-mortar stores to an online presence that is enriching, efficient and economical. As accessibility to the internet has been enormous in the past decade, ecommerce has seen an accelerating growth across the globe. While convenience, personalization and improved customer experience are the pillars that make online stores a great choice for most customers, an ecommerce store helps retailers to sell on a global scale with easy payment portals and order tracking features. Ecommerce platforms have a great advantage in expanding their customer base and staying in the market amidst numerous competitors.
An e-commerce website is the foundation on which the brand builds its presence online. The benefits of having a functional e-commerce website make the products and services available across the globe 24/7 regardless of different time zones. It renders the possibility of creating campaigns with built-in marketing tools and efficient management of orders, shipping and payments all in one place. Most ecommerce businesses that seek to seamlessly scale their business in a short span of time choose ecommerce platforms, and the presence of BigCommerce could be your massive breakthrough.
BigCommerce, the breakthrough.
BigCommerce is a go-to e-commerce service platform for those brands that desire a tailormade shopping experience for their customers. It is arguably an excellent multi-channel with selling capabilities across Facebook, Amazon and eBay. BigCommerce offers a doodling-like experience to its users to play around with the features that feasibly brings out aesthetic appeal with a balance in quality and efficiency. In any tool or software what speaks volume about feasibility is user experience and its ease. And, adding to it One of the features that BigCommerce confidently ensures is site speed. The website proficiency is absolute brilliance. It sure does offer a bunch of impressively exclusive features when compared to that makes the whole user-experience cakewalk.
BigCommerce has so far been the first platform to integrate Google's AMP into ecommerce which simplifies the structure and functionality of category and product pages and enables pages to load much faster. BigCommerce also increases traffic through content RSS and purchase feeds, and is connected to Google's product search engine to provide SEO in order to increase web traffic.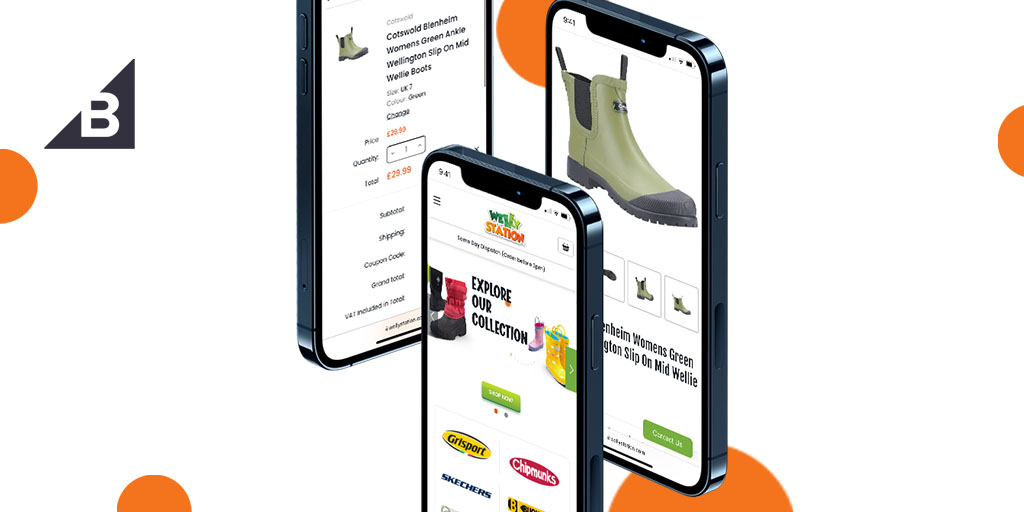 A wide variety of mobile-friendly templates and themes that is fully responsive helps to optimize shopping carts and reduces cart abandonment. While other e-commerce platforms require the user to integrate third-party analytics platforms or add-on tools, BigCommerce has built-in marketing tools and analysis that sell gift vouchers, offer cart-level discounts, auto-generate and validate coupon codes, launch and publish email marketing campaigns and provide insights to improve conversion rates and performance.
The process of upscaling business is wholesome and includes a variety of factors. It all begins with what you see and how you feel about what you see. A brand's digital image is of prime importance that it earns a majority of people's trust in choosing the brand. A lot of limitations that are largely seen in most of the e-commerce platforms like Shopify and NuOrder have been overthrown by BigCommerce, and a lot of importance has been given to the very idea of customization – that's exactly what consumers are looking for. It is interesting how small details are paid attention to and are implemented (which is discussed briefly below).
BigCommerce Vs Shopify
Shopify has limited product options when compared to BigCommerce. While Shopify supports up to three drop-down menu options per product with 100 combinations, BigCommerce supports upto 600 combinations (products with a SKU) or up to 250 values in a single option (products without a SKU).
Also, Shopify requires additional third-party apps to tackle its limitations, whereas, with BigCommerce, support for drop down menus, checkbox options, product pick lists (for upselling another product) swatch options, text/number fields, radio buttons, date fields, files uploaded, edit orders, issue store credit, and other possibilities are available without the need for third-party apps.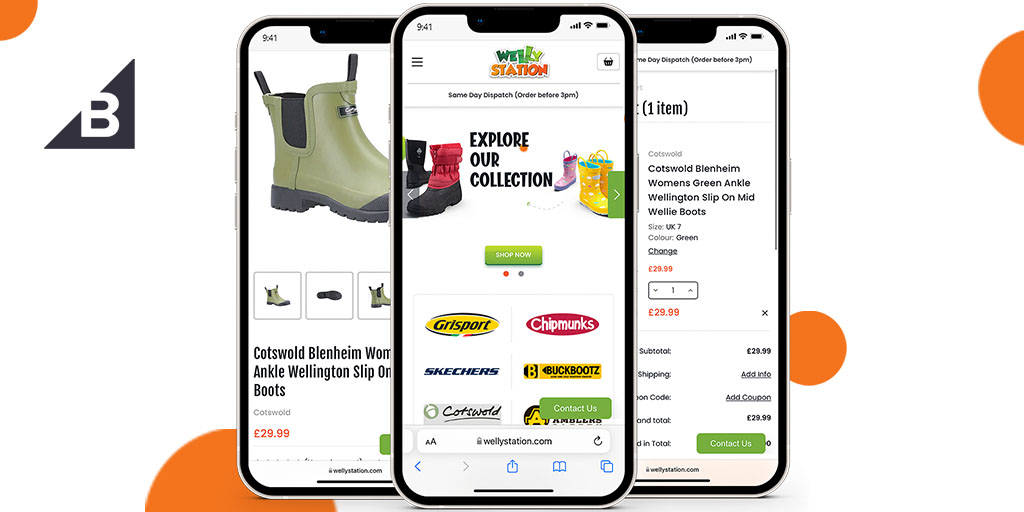 Another interesting feature is that, both BigCommerce and Shopify help to edit page titles, and support site wide HTTPs. While Shopify offers a free SSL certificate, BigCommerce offers both a free SSL certificate and the option to purchase a third-party SSL with additional security features. In a nutshell, the functionality is simple, diverse and user-centric that helps users achieve what they intend!
Here are some of the simplistic yet striking features that enables BigCommerce stand tall amidst the crowd:
Customizable Checkout page
Options to compare product pages
An option to "Quick View" the product
An exclusive Product Review option
Other standout features:
Advanced search (with improved search results)
The Account Information page has is more personalized with the following menus: Orders, Returns, Messages, Addresses, Wish List, Recently Viewed, Account Settings – making the shopping experience at ease
And, hence BigCommerce has it all sorted under one roof!
Results:
The website was a success and we achieved incredible page load speeds. The GTmetrix score shown below proves this.