eBay Translation Services
Why think local when you can sell to countries all over the world?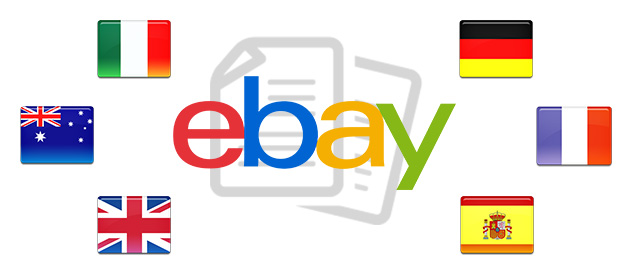 The best time to sell internationally is now!
There are over 162 million eBay users in Europe alone and over 35% of the top 1000 eBay sellers are serious cross border sellers.
Research has shown that you can earn upto 10x by selling internationally!
But how will you communicate with overseas customers in their local language? How will they be able to know about your company and the goods you are selling?
Translated eBay listings for international customers
We want to help your eBay store reach more customers across the world by listings your eBay items in various geographies.
Not only could you increase your sales, you also get an edge over other international sellers who do not offer local language options in their listings.
We can help you every step of the way as you expand your business to become an international brand.
If you want to take your eBay store to a global audience, let us help you get there! Give us a call at +44 (161) 408-37726 (UK) or drop us a line at We would love to hear from you!
Translating your eBay listings ?
No problem
Tell us what you need!