MOBILE OPTIMIZED EBAY LISTING TEMPLATE
Offer your customer a smart, mobile-friendly shopping experience

60% of all eBay sales are from hand-held devices! Smartphone users are expected to amount to 70% of the world's population by 2020!
Isn't it obvious that mobile responsive eBay listings is the way to go?
Why Your eBay Listing Template MUST be Mobile Responsive!
Apart from the ability to reach out to more customers, there are several reasons why an eBay seller should make his/her listings mobile compatible…
Better Readability
Compatibility with all devices and apps
Precisely displayed elements
Better Conversions
Increased Sales and Cross Promotion
Faster Load Times

Better Readability


A mobile responsive listing template is well laid out with enlarged images and relevant product information displayed in an easy to read format. A customer can view all product attributes in just one swipe!

Compatibility with all devices and apps


No separate sites for separate devices. We make listings responsive for all devices, eBay apps or orientations. From desktop to mobile and everything in-between!

Improved Usability


Thumbnails and links are difficult to read in a non-responsive format, as the content simply scales down on a mobile device, cramming all information and images into a blurred mess!

Better Conversions


Tabs are re-configured so that they are easily accessible through touch-navigation. Pictures and "call to action" phrases are prominently displayed leading to more conversions.

Increased Sales and Cross Promotion


We have seen our clients' sales figures increase after we made their listings mobile responsive. Give your customers a better shopping experience and increase traffic.
Making your eBay listing mobile responsive will make a huge difference to your business.
Which one of these is your buyer more likely to click on?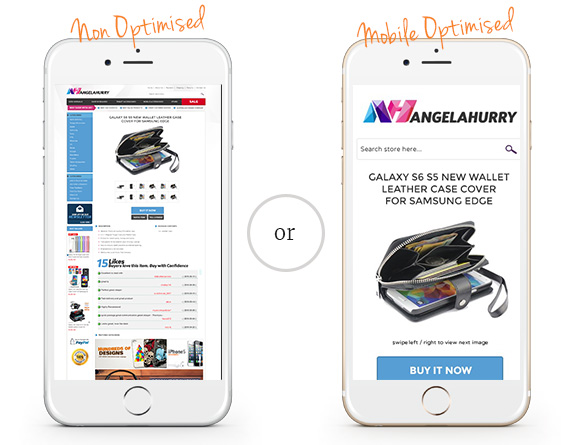 No one wants to pinch, scroll and squint to a point of pain. Give your customer a pleasant shopping experience, not a headache!
We can make your listing mobile responsive in just 1 day! (Sometimes even less!) We offer top of the line services at very
reasonable prices
. See more of
our work
to learn how our brand new eBay store designs and listing templates have transformed businesses across the world.
If you want to know more,give us a call at
+44 (161) 408-3726(UK) or drop us a line at sales@dzine-hub.com
We would love to hear from you!
"..great mobile template"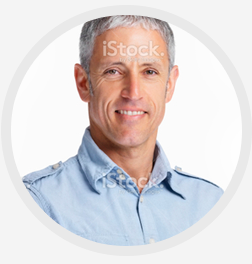 "Dzine Hub exceeded our expectations by providing us with an eBay store that met our needs but also with scalability and options for add-on modules to be added on later if needed. They also continued to touch base with us after the project has been completed to ensure smooth functioning overall."
Bert Dixon – Director, Rank Blab Fashions
"..great mobile template"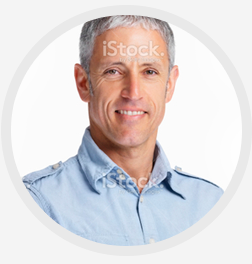 "Dzine Hub exceeded our expectations by providing us with an eBay store that met our needs but also with scalability and options for add-on modules to be added on later if needed. They also continued to touch base with us after the project has been completed to ensure smooth functioning overall."
Bert Dixon – Director, Rank Blab Fashions