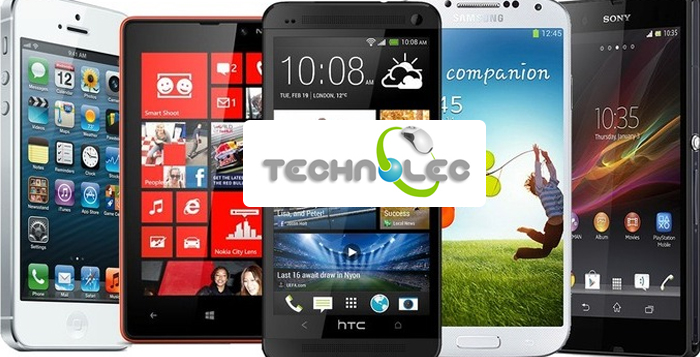 Technolec is a U.K based family owned business specialising in the sale of consumer electronics. They are authorised resellers for the major manufacturers such as Apple, Samsung, Asus, Microsoft, AMD, Nintendo, Sony, Intel, HP etc. Since 2008 they have been supplying a wide range of electronic products and accessories through their eBay store.
Gemma from Technolec, contacted us and requested for an eBay store design that reflected their company's branding, with a layout that was smart and easily navigable with the potential to lead to more conversions.
Considering these requirements, we set to work and this is what we came up with…
A completely mobile responsive eBay store!
You have heard of mobile responsive listings. What about a completely mobile responsive eBay store?

We made Technolec's entire store mobile responsive. With 60% of eBay sales made from hand-held devices and more customers browsing on their phones today, we wanted to make sure that Technolec's eBay store is accessible to anyone browsing on the go on any platform, configuration or eBay app.
With a mobile responsive store and listing template, the product images and important product information is displayed clearly so that the customer does not have to pinch, scroll or zoom excessively. With a mobile responsive store, the seller can confidently reach out to more people and widen the potential market.
Brands scroller for instant brand recognition and easier shopping!
Technolec stocks several leading brands. We understood that certain customers may have a preference for select brands and so helped them identify their prefered brand with a custom developed brands scroller.

The brands scroller displays the various brands technolec. On clicking on a particular brand, the customer can view all the products under that brand. This saves the customer's time.
Also, this feature is completely customisable. The seller can choose what brands must appear in the brand scroller and can highlight certain preferred brands and drive traffic to those specific brands.
Rotating banner slider to highlight attractive information/offers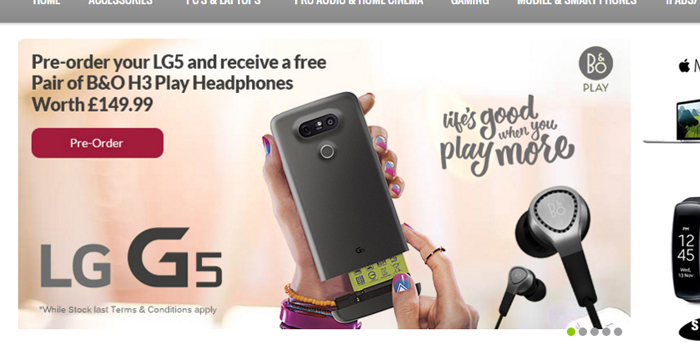 Technolec has several offers, attractive business policies and new arrivals. This important information must be displayed in a prominent location so that customers know exactly what the business is all about and what unique features it offers.
We used a rotating banner slider to highlight attractive business offers like "Free Shipping", "Cash back offer" and to also advertise new products that are launched.
Highlighting special items with featured items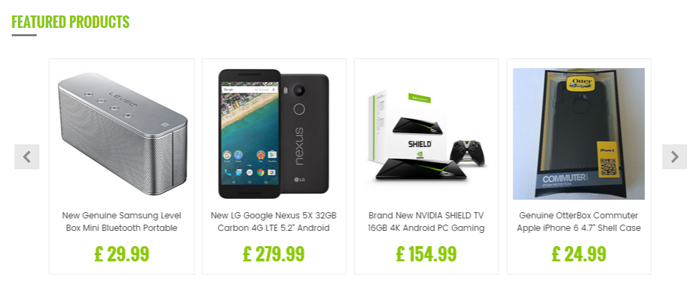 Certain items are Technolec's specialities. They are unique products that are competitively priced and stand out from the rest. We chose to highlight these products with a featured items section.
Like the brands scroller feature, this feature is customisable too and the seller can choose which items he wants to feature in this section.
We enjoyed working with Technolec and designing their eBay store. This is what they had to say about the project…
"Professional, efficient and great value for money! The team at Dzine Hub were fast and efficient in completing our eBay Store Front for us. We felt that every aspect of our needs & requirements were listened to and quickly put into action.

They were very articulate at ensuring that the theme used on our eBay store was exactly the same as our website. All costs were discussed prior to the work being completed and communication was clear and friendly.

We are extremely satisfied with the service that we received and would highly recommend Dzine Hub to others!"

– Gemma Dave, Technolec
Read the full review on TrustPilot here…!
If you want to establish your eBay presence with a well designed, impressive eBay store design and boost traffic, increase sales, Give us a call at +44 (161) 408- 3726 (UK) or drop us a line at sales@dzine-hub.com We would love to hear from you.