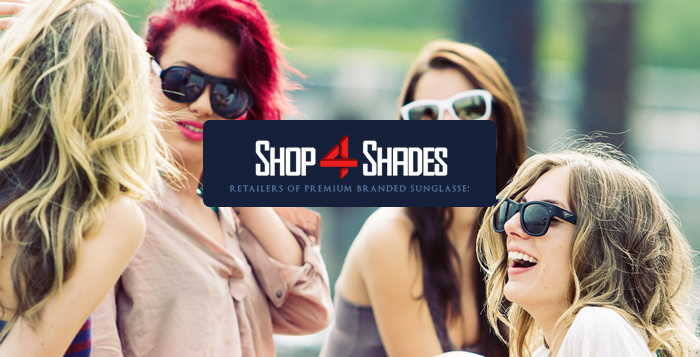 Shop for Shades is a U.K based retailer offering premium brand sunglasses and accessories at affordable prices since 2003. They purchase directly from brand owners and accredited distributors and offer authentic products with complete documentation. Through their eBay store, they offer a variety of sunglasses from all leading brands.
Shop for shades contacted us with an eBay store, listing template design assignment. They wanted their design to reflect their company's branding. The look had to be sleek and professional.
This is how we gave Shop for shades a completely new, stylish look!…
Dynamic categories module for easy inventory management
Constantly changing shop categories could cause a problem for the Shop for Shades. Hours of manual changes and HTML code modifications are involved.  
We made the seller's life easier by installing our custom developed Dynamic Categories module. Every time a store category is edited, deleted or modified, the changes reflect automatically in the active listings.
Makes the seller's life a whole lot easier and saves valuable time!
Rotating banner slider to display the eBay store's best!
When an eBay store offers various attractive products and policies, it is best to display them in an attractive manner on the eBay store home page.

We used a rotating banner slider to display attractive policies such as "Free Shipping "Same day dispatch" etc.as well as point out the store's specialisations and skills that it wants to highlight.
Mobile Optimised Listings for the mobile shopper
60% of all eBay sales is made with a hand-held device today. With more people choosing to shop on the go, eBay sellers must make their listings mobile compatible or run the risk of losing out on a vast customer base. We provided Shop for Shades with a mobile responsive listing template.

With a mobile responsive listing template, the customer does not have to pinch, scroll or zoom extensively. The images and call to action buttons are displayed prominently and all product relevant information only is displayed in a stripped down version that can be easily viewed on a mobile phone.
What's more? The template is made compatible with any device, platform or configuration in the world and can help the eBay seller provide a good shopping experience to a wider, global customer segment.
We enjoyed working with Shop4Shades and giving them an eBay store that highlights their products and features accurately.
This is what shop for shades had to say after we delivered their project…!
"Outstanding Professional Service…Dzine hub created a new design shop front and listings page for our eBay site. Their service from start to finish and beyond has been outstanding.

We've used a different, well known shop and template designer in the past but Dzine hub have gone way beyond the call of duty to resolve any issues that have arisen, issues not of their making I might add.

In our opinion Dzine hub cannot be beaten for the quality of work and backup provided"
Read the full review on TrustPilot here…!
If you want to establish your eBay presence with a well designed, impressive eBay store design and boost traffic, increase sales, Give us a call at +44 (161) 408- 3726 (UK) or drop us a line at sales@dzine-hub.com We would love to hear from you.