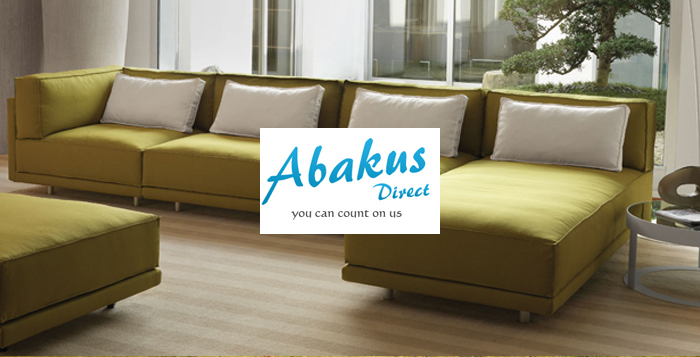 ABAKUS Direct is a Manchester based company that sells fashionable furniture. They supply sofas, tables, chairs, beds in many designs and specifications.
Victor from ABAKUS Direct asked us if we could come up with a design for their eBay store that had the look and feel of a professional e-commerce website, but at the same time retained their company branding and a personal touch.
This is how we balanced their requirements and redesigned their eBay store.
Highlighting the best offers with a banner slider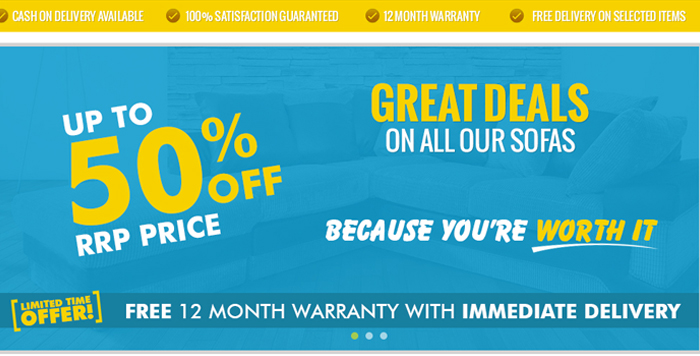 ABAKUS Direct has certain unique products and sales offers that deserve a prominent place on the home page. We used a rotating banner slider which displays select products or services with appropriate high-resolution images.
The customer knows at first glance what the store offers and will be interested in exploring further!
Displaying the bestsellers with a scroller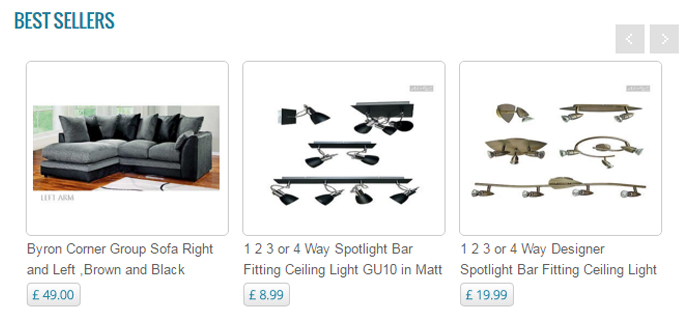 There are certain products of ABAKUS Direct that are best sellers. These items define the eBay store and establish the brand as competent players with certain specialisations.
We decided to highlight ABAKUS Direct's best sellers in a scrolling banner on the home page with image boxes for each for easy identification.
Featured items for easy access
ABAKUS direct has several select items that many of their customers access regularly.  By creating a list of featured items with image boxes in a grid format, we ensured that visitors can instantly identify the item that interests them.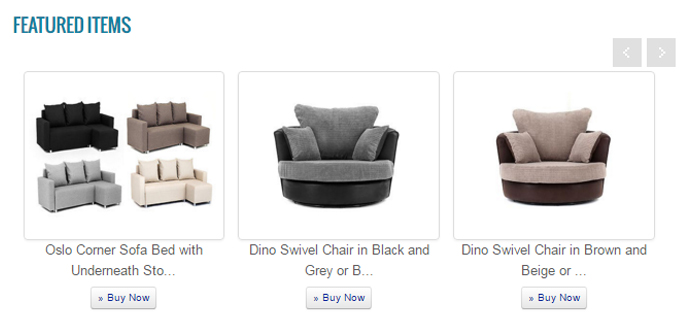 The featured categories feature saves the customer browsing time and also help the seller showcase select items.
Effortless shopping on the go – Mobile responsive Listing!
With over 60% of eBay sales done from hand-held devices, every eBay store owner must make sure that his eBay store is accessible from any device, eBay app or platform anywhere in the world.

We didn't want ABAKUS Direct to lose out on potential customers and so we made all their listings mobile optimised.
With Mobile responsiveness, the stripped down version of the eBay store with large images and relevant product information in large fonts is displayed for easy viewing on a mobile phone/tablet. In one swipe/scroll, customers can view and purchase easily wherever they may be!
A large footer to save scrolling time
If a customer has scrolled to the end of the page and wants vital information on shipping or discounts, he/she doesn't have to go back to the top of the eBay store home page to view that information.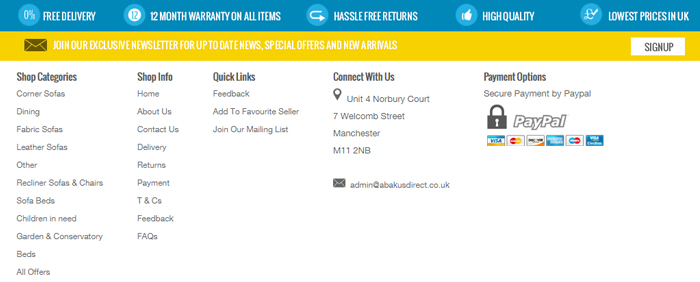 By giving ABAKUS Direct a large footer, we saved customers time and energy by enabling them access all categories, shop information, quick links, shipping details etc. at the bottom of the page.
We enjoyed exploring various ways to establish ABAKUS Direct's brand presence on eBay with a unique store design.
If you are looking to creating an impressive space in the world of ecommerce with your eBay store, let us give your eBay store a design makeover. Give us a call at +44 (161) 408- 3726 (UK) or drop us a line at sales@dzine-hub.com We would love to hear from you.