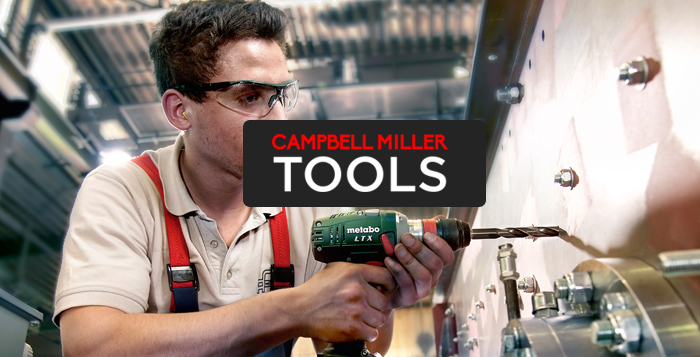 Cambell Miller Tools is a family run business in Glasgow with over 65 years of retail experience in the power tools and accessories business. They have a trusted client base and a wide range of products for any requirement. Their eBay store stocks products of leading brands such as Hitachi, Panasonic, Makita, Dewalt and they are UK's largest distributor of Bosch.
Oscar Neil from Cambell Miller Tools, tasked us with coming up with an eBay store design that reflected their company branding. He also wanted the products and information to be presented in a clear manner so that customer have a pleasant shopping experience.
We considered the requirements and this is what we did…
Dynamic categories for easy inventory management
Constantly changing shop categories could cause a problem for the Cambell Miller Tools. Hours of manual changes and HTML code modifications are involved.  
We made the seller's life easier by enabling our custom developed dynamic categories module. Every time a store category is edited, deleted or modified, the changes reflect automatically in the active listings.
It is a smarter way to manage one's inventory and saves valuable time and effort!
Horizontal menu for a pleasant and easy shopping experience
Cambell Miller Tools stock various products in many categories and subcategories. We decided to display these categories through a horizontal menu.

With the help of a horizontal menu, a customer can just hover over various categories and view the second level category levels that open up. In a short time, the customer can visit the various categories and reach the desired sub category without unnecessary clicking and scrolling.
The horizontal menu enhances customer experience by providing a quick and easy shopping experience.
Mobile responsive listings for the modern shopper
60% of all eBay sales is made with a hand-held device today. With more people choosing to shop on the go, eBay sellers must make their listings mobile compatible or run the risk of losing out on a vast customer base. We provided Cambell Miller Tools with a mobile responsive listing template.

With a mobile responsive listing template, the customer does not have to pinch, scroll or zoom extensively. The images and call to action buttons are displayed prominently and all product relevant information only is displayed in a stripped down version that can be easily viewed on a mobile phone.
What's more? The template is made compatible with any device, platform or configuration in the world and can help the eBay seller provide a good shopping experience to a wider, global customer segment.
Item specific Feedback scroller
When a customer is deciding to buy a particular product, he/she wants to know what other customers had to say about that product. It is a good practice to display item specific feedback on the listing page (over general store feedback) as it helps the customer make his/her purchase confidently.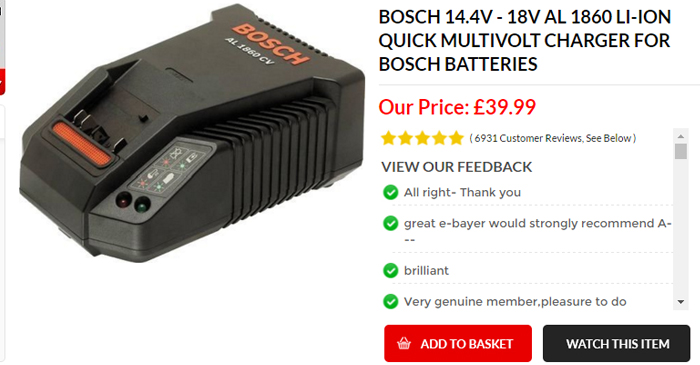 We achieved this through an item specific feedback scroller that instantly tells the customer the specific feedback for the product that he/she is browsing. This reassures the customer and provides a better shopping experience. It also helps convince the customer and therefore helps increase conversions.
We had an enjoyable time working with this reputed eBay seller and helping them come up with a versatile eBay store. 
What did they think of the project?…
"Dzinehub is an excellent eBay design company to work with. As a professional offering my services, I needed a straightforward eBay Store design that my buyers to see information easier and create more sales day to day.

Dzinehub provided a perfect solution to this. We had an increase in sales when this template was applied and we are very happy with it. They offered our company a very good design for a competitive cost and i have helped along the way to changes we want made straight away. They also have in house programmers so no work was out sourced so was quick and easy to get development work completed at a high standard. We hope to deal with Dzinehub again with future business.

I would let these guys work on your eBay store if you want to see fast increase in sales and customer satisfaction!"

– Oscar Neil, Cambell Miller Tools
Check out the full review on TrustPilot here…!
If you want to establish your eBay presence with a well designed, impressive eBay store design and boost traffic, increase sales, Give us a call at +44 (161) 408- 3726 (UK) or drop us a line at sales@dzine-hub.com We would love to hear from you.