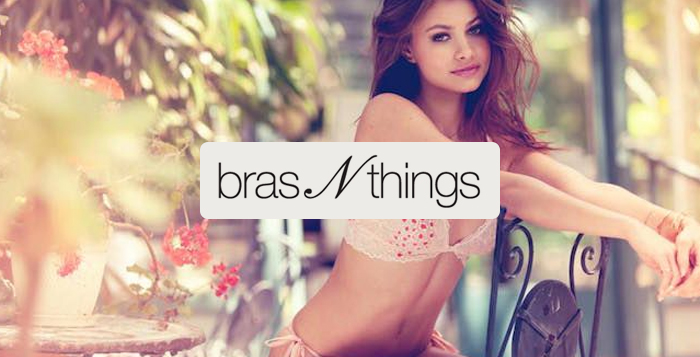 Bras N Things is a specialty lingerie and sleepwear retailer with over 200 stores across Australia and New Zealand. Since 1986, they have been supplying innovatively designed, high quality products to a large global clientele.
Bras N Things wanted us to design their entire eBay store and listing template. We wanted to highlight their best features. We explored ways of  how we could give Bras N Things a unique design that communicates their brand identity and at the same time increase traffic, conversions with versatile navigation and good user experience. 
This is what we did…
Displaying enticing offers with a rotating banner slider
Bras N Things offers many exciting offers that are sure to make customers explore further. Express shipping, Free returns, Discount offers etc, are good business policies that can be highlighted along with attractive images
We installed the rotating banner slider feature so that enticing offers, great policies and products can be visible instantly! This immediate recognition tells the customer what the eBay store is offering and what he/she can expect out of it.
Mobile Responsive Listing for 21st century shopping!
More people are shopping on the go today! It is easy, convenient and saves time. We wanted to make sure that Bras N Things don't lose out by not making their listings mobile responsive.

We optimised their listings to be mobile friendly and compatible with any configuration, device or platform. Customers with smartphones, can easily browse through listings where only relevant product information is displayed. Images are blown up and fonts sizes are made larger so that it can be easily read on a mobile device.
We enjoyed working with Bras N Things to customise their eBay store and redefining their branding.
If you think it is time your eBay store underwent a design change, or if you want to provide a great user experience to your customers through intelligent an eBay store design, look no further! Give us a call at +44 (161) 408- 3726 (UK) or drop us a line at sales@dzine-hub.com We would love to hear from you!