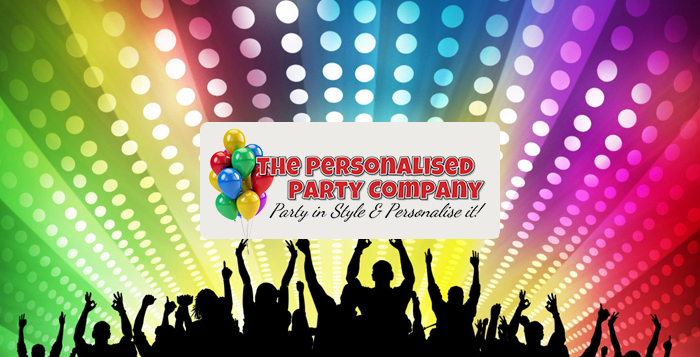 The Personalised Party Company was established as a family owned business in 2008. They sell low cost, bespoke designs for any occasion/event. They provide customised items such as invitations, bottle labels, badges, party posters, mugs etc.
Shazina contacted us with a request to re-design their eBay store. We have worked with them before and looked forward to working with them again!
This is what we did for them…
Making good deals noticeable with a rotating banner slider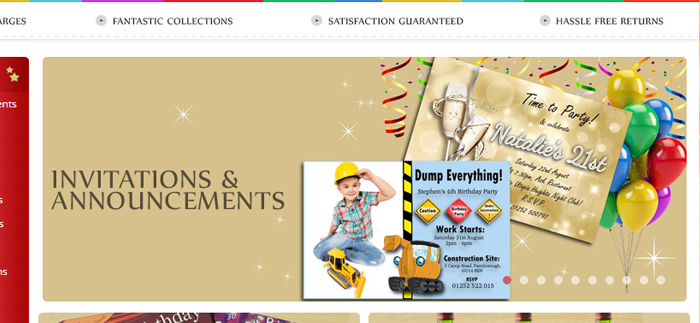 We noticed the personalised party company have several unique products and offers that weren't highlighted adequately. We used the rotating banner slider to showcase their best, most "eye-catching" products so that anyone visiting the site is intrigued to browse further.
It also gives the store an opportunity to showcase their best offers, deals and products.
Keeping up with mobile shopping – Mobile optimised listing
Mobile Shopping is on the rise. To make sure that Personalised Party Company doesn't miss out on a large percentage of online shoppers, we came up with a mobile optimised listing template that strips down the full version (visible on desktop) to a mobile friendly version

Only relevant product information that helps a buyer with his purchase, is displayed in larger fonts. The Images are larger and are viewable on any hand-held device.
Their store is accessible on any platform, device or eBay app, thereby providing an easy shopping experience to most shoppers
Reducing browsing time with a horizontal drop down menu
When customers look for a product, it is best to help them reach it as soon as possible without any unnecessary clicking.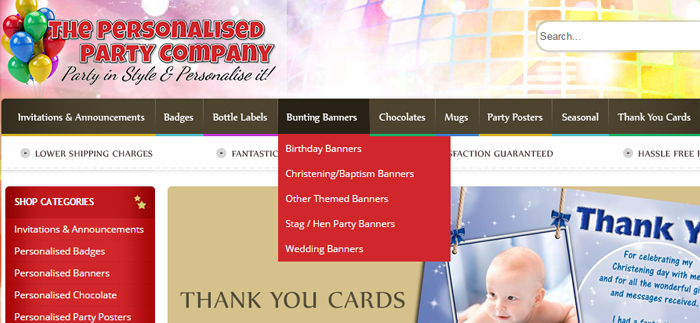 We enabled the horizontal drop down menu feature, that at one glance displays 2nd categories, thereby helping customers locate EXACTLY what they are looking for in a single click!
Automatically updated shop categories with Dynamic categories
With Personalised Party Company, constantly changing shop categories could cause a problem for the seller. It entails a lot of of manual changes and HTML code modifications.
We made the seller's life easier by enabling our custom developed dynamic categories module. Through this module, every time a store category is edited, deleted or modified, the changes reflect automatically in the active listings. It is a smarter way to manage one's inventory!
Seller Tool – Dz Lister
Customising the description section of your item with a design template makes it look more professional and attractive. But not all customers know HTML coding to be able to do that. Doesn't matter!
We made this customisation possible with a tool we developed – the dZ lister.
It is an easy to use page. A customer just needs to fill in title, image and description and the same fields reflect on the listing page!
This is a free service that customers can use! We don't host the design images on our server and the customer is not locked down to a provider as such.
We loved working with personalised party company (again!) and exploring the best way to present their eBay store to the world!
If you are looking at a smarter way to present your eBay store and list categories, or if you are looking to revamp the entire eBay store design, we can help you achieve this. Give us a call at +44 (161) 408- 3726 (UK) or drop us a line at sales@dzine-hub.com We would love to hear from you!