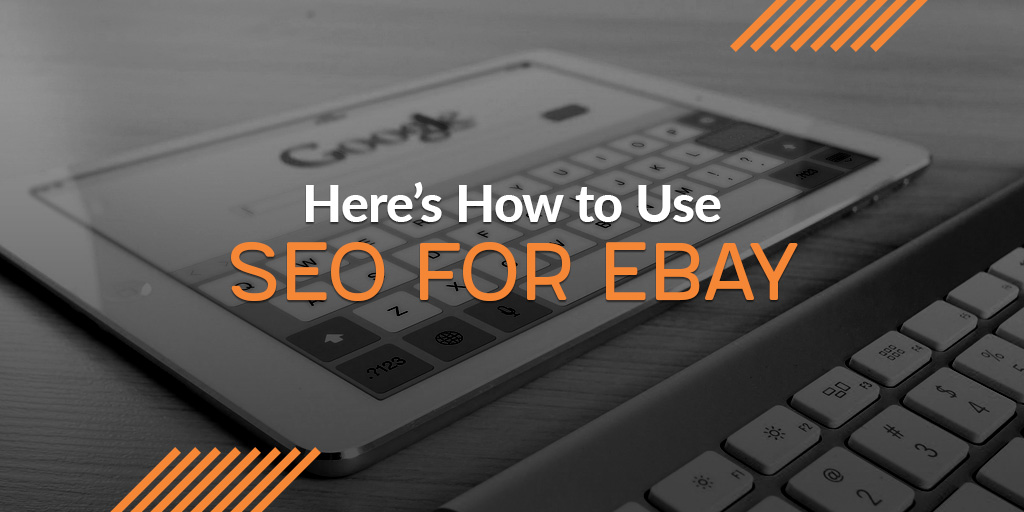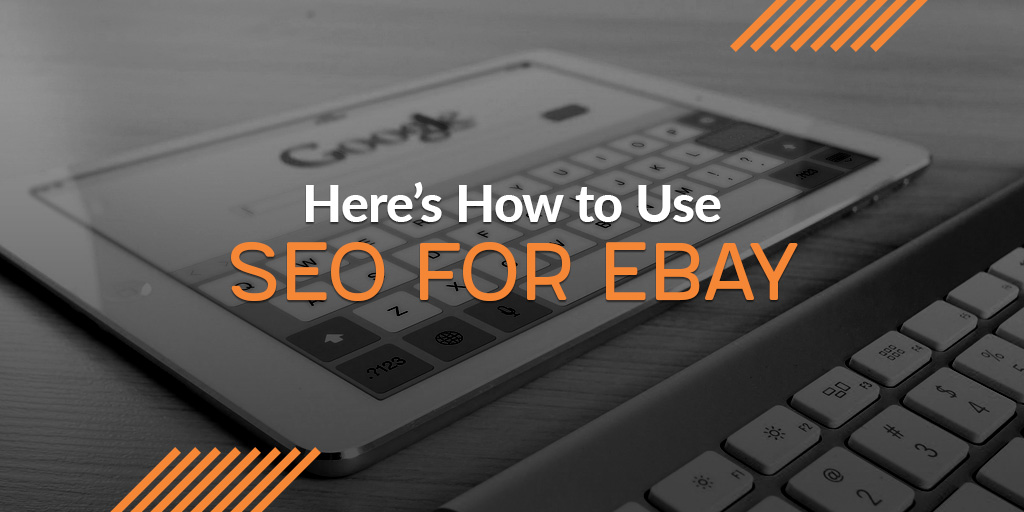 Have you ever heard of search engine optimization, commonly referred to as SEO?
SEO is an essential part of a solid marketing strategy. But most people think SEO is only for websites that are looking to increase search rankings on Google, Bing or Yahoo..
 While you may not be fighting for first page placement on Google (that's almost impossible on Google search these days), you still need many of the same principles to make it to the top of eBay search results.
Let's discuss what you need to know to optimize your chances of getting found through an organic search on eBay.
Here's a free SEO checklist for eBay.
Understand Your Customer
Before you start devising a strategy for SEO, it's crucial to understand who your customer is and what they want.
Sure, you know that they want a certain product. But the questions you'll need to ask yourself are:
What motivates the customer to want that specific product? How can I better describe the product to make it more desirable for the customer? (i.e. BPA free, brand new, warranty included, etc.)
What search terms will the customer use? Different demographics may use different terms to search for a product. While one group of customers may be more technical and use brand names or UPC identifiers, another group may use physical descriptions and generic keywords to search for your item. Understanding who your customer is helps you determine how they'll search.
What makes the customers want to buy from me? What separates you from your competition? On eBay, you can be pennies away from your competitor in price, so price is not the most important distinction. It's presentation. Buyers who click on your listing are impressed by how you present the product (with images, a thorough description, and attractive store branding) or uninspired by a non-descript listing.
Use these questions to create a more targeted listing.
Determining the Right Keywords for Your Customer
Many eBay sellers have a tendency to overthink their keywords. Go simple, but be specific.
If you sell curtains, your base keyword is curtains. But, don't leave it at just your base keyword, not if you want to be as successful as possible on eBay (and who doesn't). Instead, go more niche about the curtains you sell with a keyword phrase. For example:
Luxury curtains
Kids curtains
Vintage curtains
Velvet curtains
Green curtains
Kitchen curtains
Remember that customers aren't going to simply type "curtains" in the search box, either. They want to get results that are as filtered as possible. So, if you're only using "curtains" as your keyword, you'll be low in the search results.
Specialize and then target that keyword phrase.
Optimize Your Listing's Title
In your listing title, use one to three keywords you'd like to rank for. This helps your customers find your product in the sea of other, poorly described products.
Front load with keywords. Don't hide the important keywords your customers are searching for somewhere at the end of the product's title. eBay users want to get the info they need immediately to decide whether the product is the right fit or not.
Be sure to use brand names, too.Only insert brand names after the keywords you're hoping to maximize on. Remember, not everyone knows or cares about the brand name. Most people search  for the product name.
                                                                                                                                                                                    Don't Forget to Optimize the Listing's Description, Too
Don't skimp in your listing's description. Be as thorough as possible. Aim for at least 200 words of description (that's around 4 paragraphs). However, don't be afraid to double that amount if you're marketing a high priced product.
Remember to use keywords in a natural way to describe the product.
It's also a good idea to get technical with the product in your description. Use barcodes, EAN, GTIN, ISBN, MPN, UPC and other identifiers.
Target a Specific Niche
If you've just opened your shop on eBay, you probably won't be able to compete head to head with power sellers. They'll rank higher simply because they've made more sales.
However, there's one way to turn the tides in your favor: go ultra specific in your listings.
Instead of "mini desk fan," which yields 1,119 listings, go for "USB black mini desk fan," which has a less competitive field of 250 listings.

Images Courtesy of eBay
When there's less competition, it's easier to rank higher.
And remember, many customers have specific needs and are willing to search for them, so take advantage of the opportunity to be specific in your listing titles and descriptions.
Use eBay's Listing Analytics
This tool is free for sellers and helps you keep an eye on important metrics for each listing.
Among a host of other metrics, use eBay's Listing Analytics to find your listing impression and discover how many potential buyers have clicked on the listing.
These two metrics  provide insight on what's working (and what isn't). Use this to tweak your listings accordingly.
To subscribe to eBay's Listing Analytics, go to "My eBay", click on the "Applications" tab, select "Listing Analytics", and then subscribe.
Consider Writing a Guide
One way to rank outside of eBay and on search engines is with an eBay guide.
eBay guides often pop up on search engines. A lot of potential customers are searching for more information about a product, and you can help educate them and then direct them to your shop.
Whether you're providing a "how to", a buying primer, or shopping tips and best practices, you can publish an eBay guide that helps the customer and brings more awareness to your eBay store.
Go here and click on the "Write a Guide" button to get started. Remember the keywords for the title and content!
Go for a Mobile Responsive Store Template
Did you know that six out of 10 sales on eBay are done on mobile devices? That means your listings need to look good on smaller screens.
Not only is it better for user experience, using a mobile responsive template could mean the difference between making the sale and not. If customers can't read your listing or need to pinch to zoom to see your products, they'll eventually get frustrated and leave for one of your competitors. You won't make the sale, your competitor will, and not only will that hurt your morale, it will also hurt your ranking.
We offer mobile templates, to help you close the sale, no matter what device your prospective customer is using. Learn more about our eBay mobile template service here.
Download this free SEO checklist for eBay.