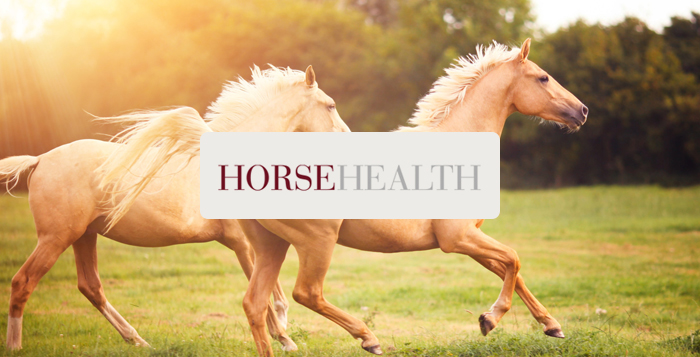 Horse Health is a leading online retailer based in Hampshire, U.K. They focus on all equestrian products including saddles, horse wear, rider equipment, grooming products, supplements etc. They have several loyal customers across the U.K and ship worldwide to several countries through their eBay store.
When Robert Lemieux of Horse Health contacted us, he wanted us to match the design of the eBay store with that of the website and provide his online customers with an attractive, easy to navigate eBay store.
This is how we redesigned horse health's eBay store to keep the brand identity intact and at the same time make it look attention grabbing and navigable.
Display more category levels with a Mega Menu
Horse Health has several categories of products that are further subdivided based on size, colour, etc. If a customer has a particular preference, he/she doesn't have to click one page after another to reach the desired sub-category.

The horizontal mega-menu, displays 2nd and 3rd level categories so that the customer just has to skim and select the exact sub-category that he/she is interested in.
A rotating banner slider for attractive deals
Horse Health has several attractive offers and business policies that can drive customers to explore the eBay store further. Free delivery, special discounts were displayed noticeably through the rotating banner slider, so that any visitor will instantly know the good deals and unique business policies of the eBay store.

This feature also gives Horse Health the opportunity to showcase their best products, seasonal offers, upcoming deals through the eye-catching rotating banner slider.
Automatic store category updates with dynamic categories
With a rapidly changing eBay store, categories are added, deleted or modified. Every time an eBay store category is modified, the entire HTML code needs to be revised to include the new store category. This is a difficult process and takes up the seller's time.
We changed this by enabling our dynamic categories module!
Whenever a store category is added, deleted or modified in any way, the newly changed eBay store category is updated automatically to all active listings. No manual work is required and time and energy is saved!
Easier shopping with mobile optimised listing
Most people today are tech-savvy and 60% of eBay shopping is done from mobile phones, devices.
By making the ebay store's listings mobile optimised, we made sure that we provided Horse Health's customers a pleasant shopping experience wherever they are and whatever app, device or platform they use!

Only the stripped down version of the listings are visible on the mobile device and calls for action words and product images are clearly displayed without any need to squint, pinch and zoom!
Only product relevant information is displayed and the customer can easily scroll/swipe to view any item and make a purchase.
Channel Grabber listing template customisation
Seller tools help eBay sellers manage their business and save them the task of logging in to eBay every time. Horse Health uses Channel Grabber.
We customised our listing template for Channel Grabber and installed it in its custom templates section.
All the seller needs to do is choose dZine-hub's listing template from the available options and instantly, all items in all categories in the eBay store will have our listing template design on them!
Enhancing sales with the related items feature
There are several related products in a category that a customer could be interested in. We ensured that horse health's customers are informed of the availability of related items to their choice and guided accordingly.

This feature also increases the possibility of a customer purchasing an additional item while making a purchase on the eBay store.
Our project with the Horse Health was productive and fulfilling. We enjoyed re-branding their eBay store and making it more accessible and navigable.
If you want to establish your eBay presence with a well designed, impressive eBay store design and boost traffic or increase sales, Give us a call at +44 (161) 408- 3726 (UK) or drop us a line at sales@dzine-hub.com We would love to hear from you.