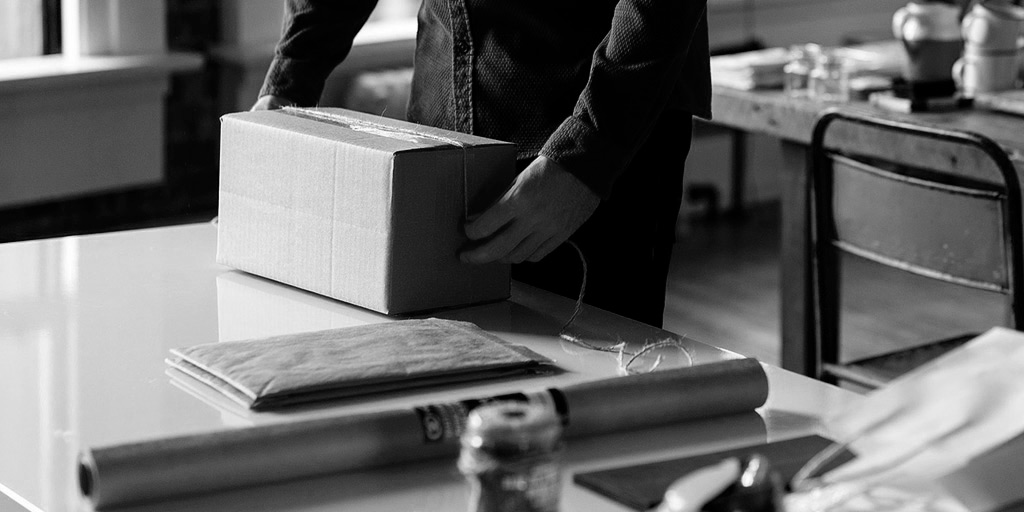 One of the first questions you must answer when you're setting out to sell on eBay is "where will I source my products?"
There are numerous possibilities for most product categories and even a quick online search can soon have you feeling overwhelmed by the numbers of options. Should you buy your products directly? How do you know you can trust the supplier? Where should I keep my stock?
One option that removes the need for buying products and for storing them is drop shipping. This option can appear very attractive to sellers because you don't have to purchase inventory upfront and risk your cash flow.
Sounds great, right? Yet there are always two sides to the story. Drop shipping will not be for everyone, so let's take a look at the relative pros and pitfalls:
What should you look for when setting up drop shipping? Get our tips here
Pros of Drop Shipping for eBay
Drop shipping can be a very attractive-looking option on the surface, but you really need to do your homework before diving right in. You're trying to build up a viable business that keeps customers returning, so aspects, such as the customer experience and product quality, need to be of high importance. Here are some of the pros:
No Upfront Costs
One of the riskiest and costliest elements for sellers of physical products online is purchasing inventory for sale. You need quality and reliability, and dealing with a new supplier is always a risk for those things.
With drop shipping, you're still risking quality and reliability; however, you're not putting up any cash first. If you buy in inventory and find it's faulty, you're immediately on the back-foot trying to get refunded, whereas drop shipping works by only paying for what you've already sold.
If there are any quality issues or customers wanting to be refunded, it will probably be on a much smaller scale this way. In fact, should quality of the product be an issue, you are free to immediately take down your product listing, safe in the knowledge that you don't have a set number sitting in a warehouse that you must sell.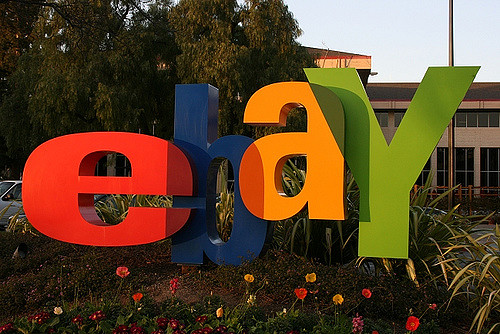 Photo credit: Ryan Fanshaw Photography via Visualhunt.com
Less Inventory Hassles
When you buy product yourself, there are a number of other tasks you then need to organize. Who picks and packs orders? How will orders be shipped? Drop shipping takes these hassles out of your hands.
The usual drop shipping scenario is actually relatively hands-off for eBay store owners. When an order comes in, it gets routed directly to the drop shipper who picks, packs and ships it. Your role is to market your store and get sales, then pay up whatever you have agreed with the supplier.
No Packing Supplies Required
Packing and shipping supplies can not only be a significant cost, but a hassle to manage. It's another item that online sellers have to keep inventory on, because how annoying is it to find you've run out of vital supplies right at the time of packing?!
When you drop ship, taking care of packing supplies is the domain of the supplier, although, depending on your arrangement, you may like to provide them with inserts or brochures. In this case, you'll have to maintain communication with the supplier about whether they need more.
You Can Pivot or Expand Quickly
Another big risk factor, particularly if you are a new business, is that your product might not sell. If you've poured money into purchasing inventory, you're now in the unenviable position of having to offload your stock, probably at significantly reduced prices.
What happens if products you were planning on drop shipping don't sell? You pivot. You do some research and look for an alternative or improved version of the product to sell instead. No selling off stale inventory and no loss of investment.
The other side of this is if you are successful, you can choose to expand your product range quite quickly. You will need to take into account whether your supplier is setup to allow for growth, so this should be something you explore when looking for a supplier.
Setup Tasks May Already be Done
There are a number of tasks any seller of products online needs to undertake in order to be in business. You need to get high-quality product photos taken, possibly organize packaging, make the choice between fulfilling orders yourself or getting a fulfillment warehouse onboard and investigate and select shipping providers.
If you go with drop shipping, in most cases, all of these tasks described will already be taken care of by the supplier. Even high-quality product photos may have already been taken – it's in the supplier's best interests that you sell more products, too!
A definite pro for drop shipping is that, if all of these incidental tasks are already taken care of, you have more time to focus on activities that will help you to get sales and to grow your business.
Pitfalls of Drop Shipping for eBay
So, drop shipping sounds pretty good so far. It can be a good recipe for reducing risk and taking some of the hassle out of your typical eBay store. However, like all things to do with business, there is always going to be a downside. Here are some of the cons or pitfalls:
Margins Can be Very Low
There has to be a payback in terms of margins when you're looking at drop shipping. You're not taking on the risk of purchasing product upfront and you're not looking after the time-consuming (and costly) storage and fulfillment of orders. Your supplier takes all of that on for you and of course needs to be compensated for doing so.
It's a bit like any other low-risk investment out there, the trade-off tends to be that the reward is lower. If a drop shipper is not outright charging you handling, labour or materials fees, this will often be built into the price you are paying for the product. After that, you need to consider your listing and final value fees on eBay. Some sellers will find themselves only making a few pence in profit per product because of this.
Fees
You'll find that some drop shippers out there charge fairly significant fees. These might be for the actual drop shipping service or some kind of "membership" fee. It is possible to find drop shippers who don't charge these fees, but you'll need to ensure you do your homework in terms of overall costs, factoring in what you are realistically able to charge for the product on eBay and remain competitive.
Others Might do Exactly the Same
Drop shipping is low barrier to entry (which can be a pro), however this means plenty of other sellers will want to do exactly the same thing. They are possibly looking at the same suppliers and products, and this can lead to a race to the bottom in terms of pricing on eBay.
You may find that the market for your product/s on eBay ends up absolutely saturated due this low barrier to entry and you have a hard time standing out as a seller.
Out of Stock Incidents
This is definitely not something that happens all of the time, especially if you've teamed up with a reliable supplier, but many sellers have come up against their supplier being out of stock of the products that they are selling.
If communication is poor and the seller doesn't know, you may well be selling products that are out of stock, giving the customer a long wait until delivery. Of course, this is bad for your reputation as a seller too. The customer knows no different – it is you who is responsible for getting them their goods, so it is your good standing on the line.
One thing to check on is the logistics set up of your chosen supplier. Things have gone sideways for sellers where their supplier has logistics set up through multiple warehouses and doesn't manage them well. Transparency over the process should be a priority.
You have Less Control
This point really follows on from the previous one about products going out of stock; when you are drop shipping, you are handing over a lot of control that you would otherwise maintain if you bought and sold the inventory yourself.
A huge consideration before going into any drop shipping arrangement is the customer experience. How do you know that a consistent level is being maintained for the shipping and packing of goods? What does the customer see when they open their package?
The unboxing experience is your first touch with the customer since they ordered through your store. Ideally, you want this to be professional and to have the sorts of added touches that can make you stand out. Working with a drop shipper who will add in customized invoices, inserts or private labeling can help with this.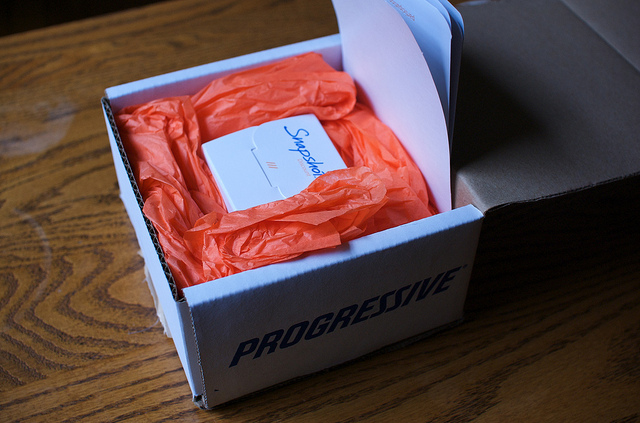 Can you still have branded packaging? Photo credit: JoePhoto via Visual hunt
Can be Difficult Finding a Reliable Supplier
Part of handing over control to a supplier is that you are trusting them with the quality of the product and the reliability of shipping to the customer. Some sellers have had bad experiences with drop shippers, including:
Refurbished or reconditioned items being sold as new.
Quality of the product received by customers not living up to samples received by the seller.
Shipping delays, especially if they don't hire on extra staff during busy seasons.
Poor customer service, including failure to deal with product returns.
The overall message here is that while drop shipping can be a great, low-cost entry into setting up products for your eBay store, you need to do your homework in terms of costs and supplier reliability.
Know what to look for when drop shipping – get our tips here
Final Thoughts
Drop shipping can be a good solution for anyone looking for a way into eCommerce that is low barrier to entry. You don't have the risk of purchasing inventory and you remove the hassles of fulfilling orders.
On the other hand, if your goal is to grow and to be able to stand out from other sellers, you'll need to find a way to do this from within the confines of your drop shipping set up. You need a supplier who can be relied on in terms of quality and customer experience and who will include the "personal" touches you might otherwise put into packaging.
Is dropshipping for you? Make sure you've done your homework first.